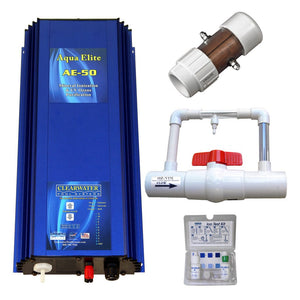 The Clearwater Pool System is the closest thing possible to a chemical free swimming pool as you can get.  There are two technologies that make up the system.  One of the technologies is a swimming pool ionizer called the MineralPURE System. The other one is an ozone pool system called OzoneMAX.  These systems are available either individually or as a combo system called the Clearwater Pool System.  We offer several models to handle any residential pool or spa.
Amazing new product!  Premium  pool model.
Combination ionization/ozone system
Handles up to 50,000 gallon pools
Heavy duty metal enclosure
Includes test kit, electrode, Venturi manifold
3 – year warranty
Reviews
Can't see what you want ?
This is the product you are interested in but you need a different specification then contact us on
0917 310 6228