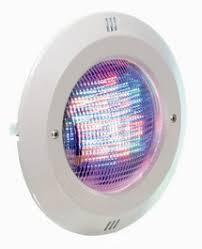 Knowledge:
The complete fixture= PAR56 Pool Lamp+Poolhousing(niche)+12V Transformer, but our price is only for PAR56 Bulb.
Our LED PAR56 Pool Light is designed to replace Halogen PAR56 300W, so it fits your poolhousing(niche) which you already have for old halogen 300W, but if you don't have poolhousing(niche) and transformer, you can buy from us.
Notes:
1). RGBW=RGB+White color, RGBWW=RGB+Warm White.
2). If you choose single color(R/G/B/Warm White/Pure White), there is no remote controller.
3). If you choose lamp in RGBW or RGBWW color, you can change lamp's color by remote on hands, our price already includes remote for each lamp, but you also can use one remote to control several lamps.
4). Our lamp has switch on/off and Memory functions.   
Switch on/off function, means you can change lamp's color or mode by switching it off and on each time.
Memory function, means it can remenber its last color when it is off, and starts from the same color when it is on next time.
Functions of Remote:
1). It can turn the lamp on/off.
2). Can select modes of lamp(can let the lamp stays on one static state color, or automatically color changing, color jumping mode, color gradual changing mode, ect).
3). Can adjust color brightness.
4). Can adjust color changing speed.     
Packaging List:
a). If choosing Single color:
1 x LED Light
b). If choosing RGBW or RGBWW color:
1 x LED Light
1 x Remote Controller(Battery is not included)                                                              
Resistant:                            
They are made in plastic which make them highly resistant to shock, heat and chemical attacks from water treatment products.                      
Two terminals with screws moulded into the cup provide a rock-solid connection to the 12-volt power cable connection.                            
Reliable and efficient:                            
Its friction-welded optic lens, which has been specially developed for underwater lighting, spreads light around the pool evenly and excellently without dazzling bathers.                            
Economical:                            
Its LED light source means that major savings can be made by pool users(energy savings) and also by professionals when building a pool.                            
Other Benefits:                            
* Low energy consumption                        
* Safe for children    
* Saves work during installation                        
* Easy to install, and easy to use    
* Long lifespan                        
* 24 month warranty    
* No risk of overheating
* No risk to eyes                        
* CE RoHS certificated