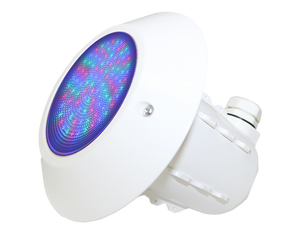 100% WATERPROOFED RESIN-FILLED LIGHT
Concrete, vinyl and fiberglass pool compatible


E-Lumen Compact Light comes with the resin-filled LED panel, and allows 100% water proofing. It is energy efficient that offers a great lumination at a low power consumption. The E- Lumen Compact has 2 settings, the nicheless version is designed for fiberglass pool or steel panel pool, while the niche version is suitable for concrete pool installation.
FEATURES
1 Resin-filled LED panel allows 100% waterproofing

2 Concrete, Vingl Pool, Fiberglass Pool & Liner Pool Compatible

3 Durable ABS structure with a high-quality PC transparent lid

4 IP 68 Waterproof Standard
Reviews
Can't see what you want ?
This is the product you are interested in but you need a different specification then contact us on
0917 310 6228