TriStar pumps use a smarter hydraulic design that lets the pump move more water with less effort, compared to other pool pumps. That means you can save money buying a lower horsepower pump that will use less energy over its life!
Features
• Save up to 70% on your energy costs with the combination of an advanced hydraulic design and proven two-speed technology
• Superior energy efficient hydraulics can allow for stepping down in pump horsepower for less energy consumption and even lower cost
• 2" x 2 ½" CPVC union connections make installation and servicing fast and easy
• No-rib basket design insures easy debris removal. Extra-leaf-holding-capacity basket extends time between cleanings
• Tri-Lock cam and ramp strainer cover design seals with less than a quarter turn
• Pressure testable to 50 psi maximum
• Additional pump bases are available to retrofit TriStar in any existing installation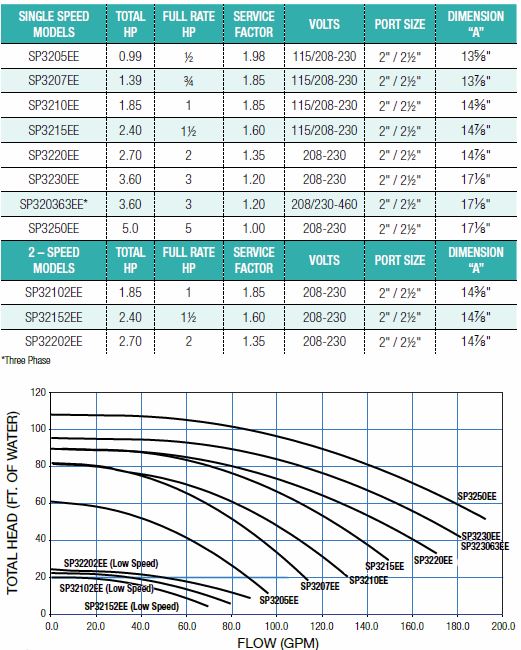 Reviews
Can't see what you want ?
This is the product you are interested in but you need a different specification then contact us on
0917 310 6228