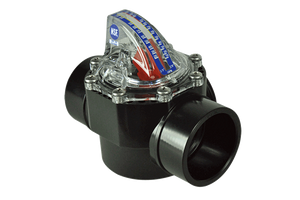 FlowVis® is a revolution in reliable flow measurement. It is the most advanced, affordable, and reliable precision flow meter designed specifically for pools, spas, fountains, and water features.
Key features of the FlowVis®:
Combined functionality of flow meter and check valve
Average accuracy of 2.01 per cent between 76 and 416 LPM
NSF 50 compliant for complete range
Installation flexibility
Clear, easy to read scale in LPM
Easily installed, requires no calibration
5-year breakage warranty
NSF certified to 50 psi (345kPa)
Reviews
Can't see what you want ?
This is the product you are interested in but you need a different specification then contact us on
0917 310 6228