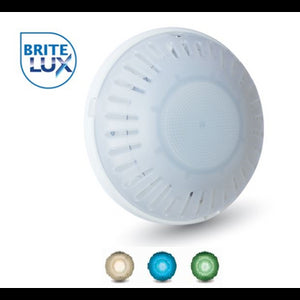 BriteStream underwater LED light utilises energy efficient super bright LEDs and new generation MK5 light now integrates new BriteLux diffuser Lens which will splendidly light up your pool.
 Energy saving – operates on 26% of the energy of a halogen
 New BriteLUX diffuser lens
 Long life LEDs
 Universal adaptor plate
 Multi-Voltage, enabling connection to 12, 24 or 32 volt systems.
Reviews
Can't see what you want ?
This is the product you are interested in but you need a different specification then contact us on
0917 310 6228