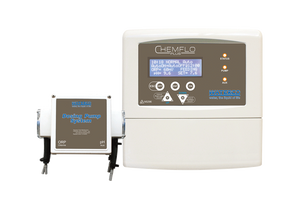 Chemical Dosing System
Automatic Water Management
ChemfloPlus continuously analyses your pool water chemistry and accurately sanitises and controls the pool's pH, keeping your pool water safe and healthy.
The ChemfloPlus automatic control system measures and precisely controls set levels of sanitiser (chlorine) and pH balance (acid) through feedback from inline sensors. This ensures the safest possible swimming conditions. Costs are reduced by minimising chemical use and preventing excessive addition of chemicals that may damage the pool and its equipment.
Reviews
Can't see what you want ?
This is the product you are interested in but you need a different specification then contact us on
0917 310 6228